TJBot is is essentially an enclosure for a Raspberry Pi. The open source project on GitHub has downloadable files for a 3D printed version or for a laser cut template with a third option, not yet available, of ordering one.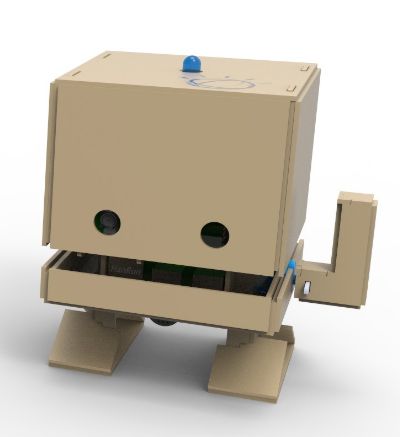 IBM has created a cute cardboard or 3D printed bot, named TJ after IBM's first ever chairman, Thomas J Watson to encourage makers to get involved with its Watson Services.
TJBot is an does sound like a lot of fun for exploring the new world of conversation and responsive bots. And given there are millions of Rapsberry Pis in the wild looking for a new challenge, adding a cardboard or plastic body and learning about the Watson apis certainly seems a cool project.
Read more in Lucy Black'sarticle TJBot - Using Raspberry Pi With Watson, where you can see a video of TJ's creator Maryam Ashoori, IBM's "cool things" czar, assembling a DIY kit consisting of a cardboard cutout, a Raspberry Pi and a variety of add-ons – including a RGB LED light, a microphone, servo motor, and cameras to build TJBot.