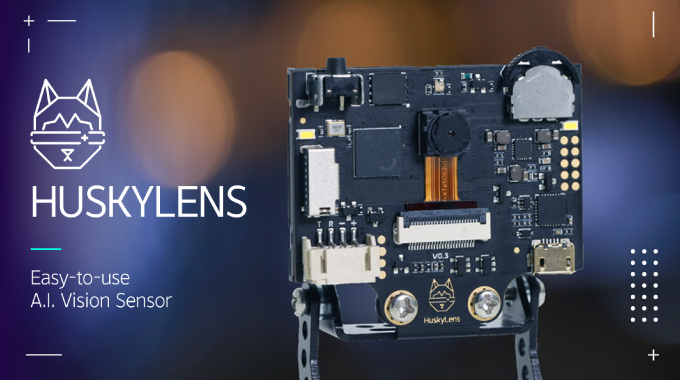 This is currently a Kickstarter but after only a few days it is close to its goal. If you want a small add-on board with a camera that will apply AI algorithms for your Pi, Arduino or MicroBit then this looks like a good choice.
HuskyLens is an AI camera. It can learn to detect objects, faces, and colors just by clicking. The use of a new generation AI chip allows HuskyLens to detect faces at 30 frames per second. HuskyLens can connect to Arduino, Raspberry Pi, LattePanda, or micro:bit, and make your very creative projects without playing with complex algorithms.
HuskyLens uses an AI specialized chip Kendryte K210. It is powered by 400MHz dual core RISC-V 64bit processor, the performance of this special AI chip offers 1,000 times faster than that of the STM32H743 when running neural network algorithm. Classic YOLO artificial intelligence algorithm can only be running at 1~2 frames per second with the STM32H743, while the HuskyLens delivers up to 30x increase. Its performance is exceptionally high and is suitable for application of capturing quickly moving objects. It connects to the host machine via a serial port.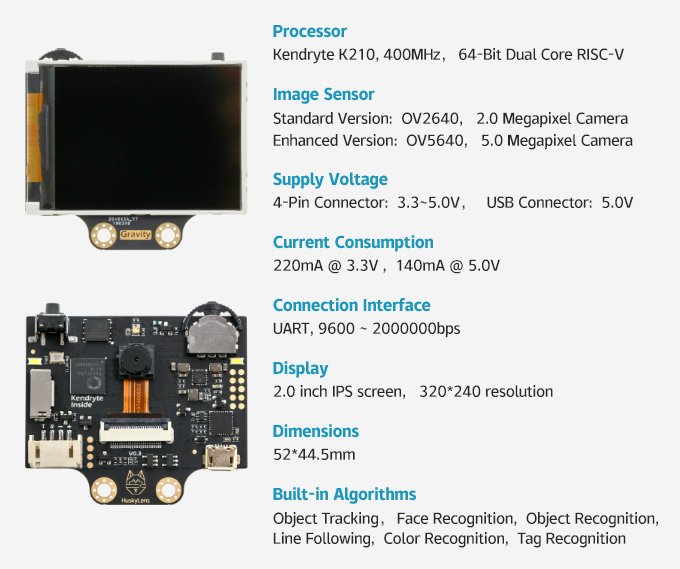 You can get an early bird deal for $29 and there are a range of other options - visit the KickStarter site.
So you get your AI camera - presumably you think your problems are solved. In reality they have only just begun. Recognising something is just he first step - you have to work out what to do next. Even so having something like this prebuilt means you can concentrate one the rest of the task.
More Information